Benefits of Corporate Membership
Only

$250

per year will get you the following benefits of being a corporate member.
Your company/organization will reach over 600 high schools and 800 IHSCDEA members in the State of Illinois

Develop a camaraderie with leading communicators in the Illinois Traffic Education profession
Open the doors necessary to communicate your message to an audience that is directly involved in spreading your message concerning issues, products and services provided by your company/organization
An exhibitor and display space (free) at our annual, 2 day IHSCDEA State Conference held in Effingham, Illinois
Invitation to and recognition at our annual IHSCDEA Annual Conference in Effingham, Illinois
Your company/organization name and website address in our annual IHSCDEA Annual State Conference program in Effingham, Illinois

Your company/organization will be able to have your logo, submit articles and advertisements to be published in our quarterly electronic I.D.E.A. Journal sent to all our members

Our IHSCDEA web page links your company/organization logo to your web site. Please email your logo or ad (JPEG or PNG) and the web address that directly links to your company/organization web site to Elizabeth Whitham at IHSCDEA@IHSCDEA.ORG

The opportunity to exhibit and display your information, product and services at any or all of our 10 Fall Workshops held in Illinois
Opportunity to provide the IHSCDEA with financial support to conduct its' business throughout the year
Without the support of the IHSCDEA's corporate members, our association would be unable to provide all of its members the benefits we all enjoy. Becoming a corporate member is easy and extremely cost efficient. Follow this link to become a Corporate Member.
EXHIBIT BOOTH RULES AND REGULATIONS
APPLICATION FOR SPACE:  Should be submitted on one of the enclosed contracts, accompanied by a check for Corporate Membership made out to the IHSCDEA and returned to Mark O'Neill.
SELECTION OF EXHIBIT SPACE:  Will be given at the IHSCDEA State Conference in Effingham, Illinois on a first come basis.  Acknowledgement of space being reserved will be communicated to the corporate member as soon as request for exhibit has been received.
EXHIBITORS FEE FOR SPACE:  None!!  Exhibit space is a benefit given to corporate members of the IHSCDEA (booth is 8' X 8' total space).  Additional space may be purchased for $50.00 per booth.
 COMMUNICATION:  The exhibitors will have access to the internet.  Public telephones on sight.
ARRIVAL AND SET UP:  Exhibitors may move into the conference center between 5:00 PM and 9:00 PM the Wednesday evening before the start of conference or on the first day of the conference
DEPARTURE AND TEAR DOWN:  By noon on the last day of the conference.
SESSION ATTENDANCE:  No potential exhibitor may attend conference sessions without booth representation and registration.
ATTENDEES:  No one will be admitted to exhibit area without proper identifying registration badge supplied by the IHSCDEA.
EXHIBITOR LIABILITY:  Exhibitor is liable for all damages to the building walls (no nails or tacks) and fixtures.
LIABILITY:  The Illinois High School and College Driver Education Association, Inc., its' organizations and individuals employed by the IHSCDEA, Inc. will not be responsible and shall be held harmless for   whatsoever including accident or injury to exhibitors, their employees, the public or others.
ADDITIONAL EQUIPMENT AND MATERIALS:  Outlets, etc. will be provided by conference center.  Please enclose exhibit requests or needs that you may have.
SHIPPING INSTRUCTIONS:  Upon receipt of exhibitor request, you will be furnished with shipping information to and from the conference site if needed.  ALL EXHIBITS AND MATERIALS MUST CONFORM TO THE FIRE AND ELECTRICAL CODES OF THE CONFERENCE CENTER.
THELMA KELLER CONVENTION CENTER: 1202 N. Keller Drive, Effingham, IL 62401
1-217-347-5115
HOTEL: Holiday Inn, 1301 Avenue of Mid America, Effingham, IL 62401
1-217-540-7777
Convention Center and Holiday Inn are connected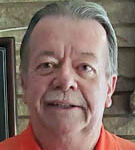 309-645-4228 110 Oakwood Drive Washington, Illinois 61571
CORPORATE MEMBER INFORMATION FOR
I.D.E.A. JOURNAL AND STATE CONFERENCE PROGRAM
As a Corporate Member, you can use the form below to have your logo, company information, articles and/or advertisements featured in our quarterly I.D.E.A. Journal that is sent to all members as well as web address being listed in our program at our State Conference.  Please fill out the information below to be in these documents.
EXHIBIT BOOTH REGISTRATION FOR IHSCDEA STATE CONFERENCE
Only Corporate Members with a valid membership during the dates of the State Conference may fill out this form. Filling this out will reserve an exhibit booth at the IHSCDEA State Conference in Effingham, Illinois.
Current Corporate Members