ISSP GRANT OPPORTUNITY
­

­

Pedestrian/Bicycle Safety Grant Opportunity

Presented by the Illinois Student Safety Project & the Illinois Public Health Association

­
­
­
­

The deadline for interested to schools to fill out the ISSP Google Form was 10/29/2021, however we are still accepting a few last minute applicants.

Schools who qualify for this grant must have at least part of your district in the 23 county model from IDOT (see map). 

****UPDATE: This grant opportunity has been extended to outside of the 23 county map. Those Interested may still apply by using the Google Form linked above****

Grant Logistics:

Participating schools will be awarded $2000 to fund their efforts.
Participating educators will be assigned a…

ISSP Community Lead
ISSP Youth Advisory Lead

Participating Teams will complete:

Leadership Matrix
Pedestrian and Bicycle Safety Program
Problem Solving Training
SMART Goals
Project Planning and Execution
 

ISSP Awards Program: 
May 5, 2021 (Effingham IL @ Spring IHSCDEA Conference)
Students will present projects (see Award Program Document)
 Informational Meeting: via Zoom (Nov. 10th) @ 7:30 p.m.

 

     ~Jennifer Brown, President IHSCDEA
The Illinois High School & College Driver Education Association is a professional teaching organization that was established in 1952. We are composed primarily of high school and college driver education instructors, supervisors, coordinators and safety enthusiasts throughout Illinois. We have over 700 members & represent over 600 public high schools in Illinois.
Our members receive many benefits that are crucial to the profession.  There is regular communication on important news as well as information for better teaching.

Idea Journals
Legislative and Professional News
State and Regional Conferences
Online Documents and Webinars

Current Corporate Members & Affiliates
Positions to the Board of Directors are elected by IHSCDEA members. Terms of office are different for each position but elections are held annually.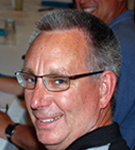 Dave Stoltz
President Elect