Welcome to the
ILLINOIS HIGH
SCHOOL & COLLEGE
DRIVER EDUCATION
ASSOCIATION
                  Educating Teens in Driver Education
                  since 1952
Endorsement
program
The IHSCDEA has partnered with 
University of St. Francis to provide Driver Education
courses for educators interested in pursuing a Driver
Education endorsement.
Apply Now
COVID-19
Updates
Get the latest information on testing procedures,
back to school guidelines and other information.
Read More
69th IHSCDEA 2021 VIRTUAL STATE CONFERENCE
Recordings of the State conference sessions are available
in the workshops tab of your membership portal.
Watching these sessions can earn you up to 3 hours of CPDUs
The Illinois High School & College Driver Education Association is a professional teaching organization that was established in 1952. We are composed primarily of high school and college driver education instructors, supervisors, coordinators and safety enthusiasts throughout Illinois. We have over 700 members & represent over 600 public high schools in Illinois.
Our members receive many benefits that are crucial to the profession.  There is regular communication on important news as well as information for better teaching.

Idea Journals
Legislative and Professional News
State and Regional Conferences
Online Documents and Webinars

Current Corporate Members & Affiliates
Positions to the Board of Directors are elected by IHSCDEA members. Terms of office are different for each position but elections are held annually.

Brent Johnston
Past President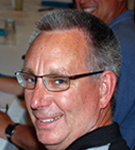 Dave Stoltz
President Elect