The IHSCDEA wishes to recognize a great group of individuals who, in some capacity, show dedication and support to our Association. We did not have the opportunity this May to honor these people at our Spring Conference Luncheon as we usually do. Thank you all for your contributions that make the IHSCDEA a worthy organization in the State of Illinois for safe teen drivers.
Teacher of the Year Nomination
Consider nominating yourself or someone else for Teacher of the Year.  We award this to candidates annually.  We have two categories, the Teacher of the Year and The Early Career Teacher of the Year.  The Early Career TOY is awarded to teachers who are new to the profession.  Use one of the buttons below to obtain the application form.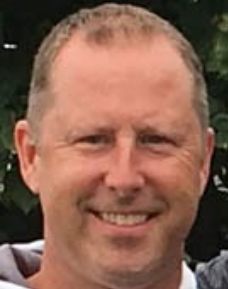 IHSCDEA TEACHER OF THE YEAR HONOREE 2020
Jay Huffman
Jay has taught driver education for 22 years and Driver Education Department Chair for 5 years. Jay has been a member of IHSCDEA for 22 years and a member of ADTSEA for 6 years. Jay spent 3 years as Assistant Regional Director and 3 years as Regional Director for IHSCDEA Region 7. Jay received his B.S. in Physical, Health, and Driver Education and a Master's degree in Educational Administration from Eastern Illinois University. School and Community Involvement: His teaching incorporates innovative teaching/learning strategies like the ADTSEA 3.0, Oregon Playbook R2, Drivers Edge Interactive PowerPoints, and speakers from Operation Lifesaver and Think First to enhance his students' learning. He continues to influence the lives of young people under his direction. Jay engages his students through Operation Cool (where he was a Board member), Operation Teen Safe Driving, and Project Ignition (teen safe driving service-learning program) leader. State Farm consultant for 2 years on the Driver Feedback app that teachers and students used to evaluate/grade their driving on smooth braking, acceleration, and cornering. Jay has made significant contributions to his school/community traffic safety programming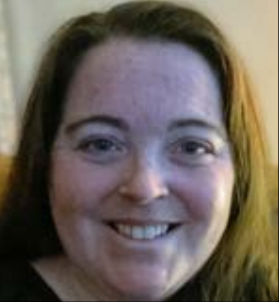 IHSCDEA EARLY CAREER TEACHER OF THE YEAR HONOREE 2020
ELIZABETH WHITHAM
Elizabeth has taught driver education for 4 years at Jefferson High School in Rockford IL. She completed her B.S. degree at Greenville University. She is a member of IHSCDEA is the new Editor of the IDEA, the online journal of IHSCDEA. School and Community Involvement: Elizabeth has been a tremendous asset to the Driver Education program at Rockford Public Schools District #205. As was stated in her nomination statement, she is reliable, dependable, and knowledgeable not only in her given role, but also with her daily student/coworker interactions. Elizabeth instructs behind-the-wheel and the classroom phase to a diverse group of students with various levels of skill. She uses various teaching strategies to reach all her students and help them become successful in learning the skills we require. She sets high standards for herself and her students, and works extremely hard to help them attain their expected goals. Fellow teachers find her organizational skills along with her enthusiasm to be some of her greatest attributes. Probably the most impressive chore she has undertaken is creating and improving our online record card system for BTW. From scratch, she has created a "real-time" document that enables our BTW program, (one of the biggest in the state), to give accurate and immediate feedback and record our student's progression through various skills and standards. Without this technology and organization our program would suffer greatly. Along with her technical savvy, she is the main "go-to" person for BTW issues and helping students with special needs. She has been recognized for her organizational and technology skills, professionalism, enthusiasm, and positive impact upon the driver education program at her school.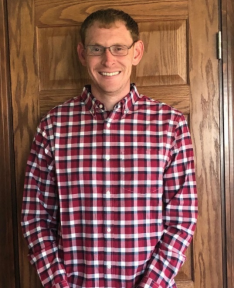 IHSCDEA EARLY CAREER TEACHER OF THE YEAR HONOREE 2020
ALEX ROBERTSON
Alex has taught driver education at Mercer High School for 4 years at Mercer County School District in Aledo IL. He completed his B.S. degree at Greenville University. Alex has also completed Special Education Teacher training at Southern Illinois University Edwardsville. He has been the IHSCDEA Region 5 Assistant Director and has been a member of IHSCDEA for 5 years and has been a member of ADTSEA for 6 years. School and Community Involvement: Alex has been very active during his 4 years of teaching engaging his students in their learning process. He has updated the school's driver education curriculum to the latest version of the Drive Right series and integrated the materials with the ADTSEA curriculum 3.0. He has also supplemented and enhanced lessons by using the Oregon Drivers Playbook and Drivers Edge Curriculum. During these years he has been able to use the Andy Pilgrim Foundation for lessons. In 2018, Alex was able to have Andy give a presentation on distracted driving to Mercer High School all-school assembly. Alex is currently launching the Project Ignition into my classroom as well as creating a life-sized stoplight that will allow students to show me different scenarios that they will come by when they are driving. Alex has made many different technology advances in his classroom since teaching at Mercer High School. He uses Google Classroom for all tests, projects, and homework assignments. He uses Quizlet and StudyBlue for vocabulary review before any tests or quizzes. When Alex uses PowerPoint presentations during class, the students use Pear Deck through Google to keep them actively engaged in the lessons. He has created innovative PowerPoint presentations that feature complex animations and critical thinking questions. Alex has students create PSA videos and slides to be displayed on school televisions throughout the building to raise awareness about different topics related to their driving. Alex has received a couple of grants that he has been able to put to use in my classroom. His classes have participated in the Ride Illinois initiative since it was started. He also received a grant from the Illinois Retired Teacher Association which allowed him to purchase a magnetic dry erase traffic board and video series for his classroom.